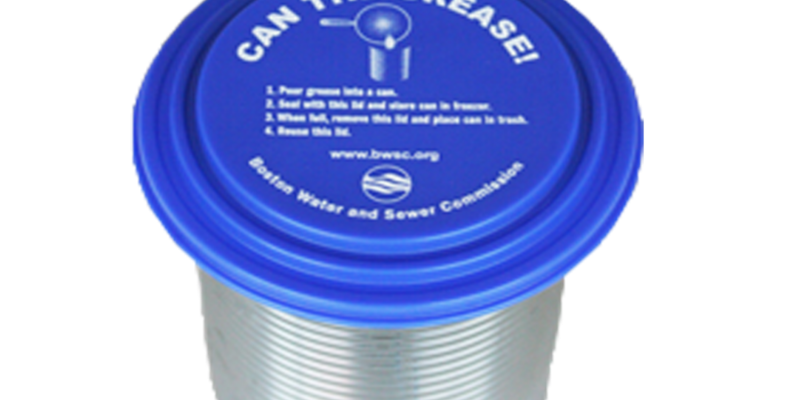 We all know the holidays will be different this year, but some things always stay the same: holiday cooks will prepare sumptuous family meals - think turkeys, all the fixings, those delicious pies – while also creating a fair amount of FOG: fats, oil and grease. Another thing that won't change: BWSC will still be giving away free grease lids as part of our FOG prevention campaign, except this year for everyone's safety we'll do it electronically instead of at your local supermarket!
BWSC picks this festive time of year to remind everyone that if poured down the drain, FOG can back up household plumbing and even cause the local sewer system to overflow. We recommend that after cooking you should cool FOG, next place it in a can or jar, and when ready just toss it out with the trash. We also recommend you use one of our handy grease lids on your FOG container as part of the process and to prevent spills.
To get your grease lid in time for the holidays, just call 617-989-7599 or simply click on this link: https://www.bwsc.org/environment-education/green-programs/good-neighbor-initiatives/Grease-lids.
So save yourself a plumbing bill, help keep the local environment clean, and enjoy the holidays to the utmost: get your free grease lid today and remember to "Cool It! Can It! Trash It!"   
---