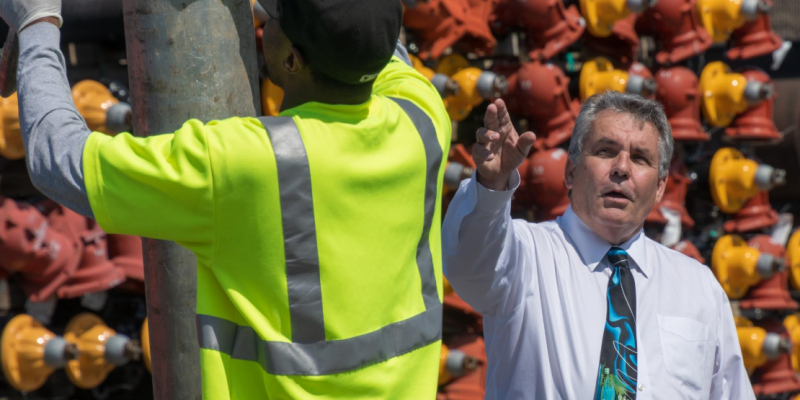 BWSC CHIEF ENGINEER JOHN SULLIVAN PICKED TO LEAD NATIONAL CLEAN WATER ADVOCACY GROUP
Boston Water and Sewer Commission (BWSC) Chief Engineer John Sullivan has been chosen as President of the National Association of Clean Water Agencies (NACWA), the nation's recognized leader in legislative, regulatory and legal clean water advocacy. Mr. Sullivan, who had previously served as NACWA's Vice-President, was chosen to lead the advocacy group by a vote of the NACWA Board of Directors.
NACWA, which will celebrate its 50th birthday in 2020, is dedicated to ensuring a strong, sustainable clean water future. To that end, Mr. Sullivan says his focus as NACWA President will be on what he calls the "greatest challenge" to the clean water sector: climate change and resiliency. "Communities across the country continue to be devastated by unprecedented wet weather, drought, wildfires and cyber-attacks," said Mr. Sullivan. "Unless we share best practices and unite behind workable advocacy solutions, we will not be able to adapt to and mitigate intensifying weather patterns, frightening cyber-security risks and other threats."
Mr. Sullivan went on to note that climate resiliency is "top-of-mind" in Boston, where Boston Water and Sewer Commission is already confronting rising sea levels and increasingly severe storms and precipitation. BWSC owns, maintains and operates New England's oldest and largest water, sewer and stormwater systems. Most members of NACWA are also water, sewer and stormwater systems agencies. 
---
Awards & Achievements