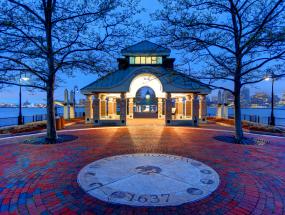 East Boston
Replacement of water mains and the replacement and rehabilitation of sewers and drains on various streets in East Boston. The purpose of the project is to improve the water distribution system and upgrade aging sewerage and drainage systems in East Boston.

Contract Number:
16-308-001
Project Summary
Completed Work
    Replaced 1,730 feet of water mains in East Boston
    Replaced 320 feet of sewer and drain pipes on Gove Street
    Replaced feet of sewer and drain pipes in East Boston
    Installed 960 feet of new drains on Porter and Paris Streets
    Rehabilitation of 2,370 feet of sewer and drain pipes
Upcoming Work
400' of water main replacement on Shelby Street
Gas line relocation
Anticipated Impacts
The anticipated impacts include water service interruptions, noise, traffic and parking modifications, rodent activity, dust, and general construction impacts. The contractor will be required to minimize impacts to the extent feasible.
Surface Restoration
Temporary restoration of roadways, sidewalks and other areas disturbed by construction will be completed under this contract. A permanent restoration will occur under a separate paving contract. Concrete or Brick sidewalks will be restored within six weeks, weather dependent.
Project Location