The Engineering Division is responsible for high quality and reliable water, sewer, and drainage services. This is achieved by effectively planning, designing, managing, and providing  contract compliance for the construction of BWSC's Capital Improvement Projects.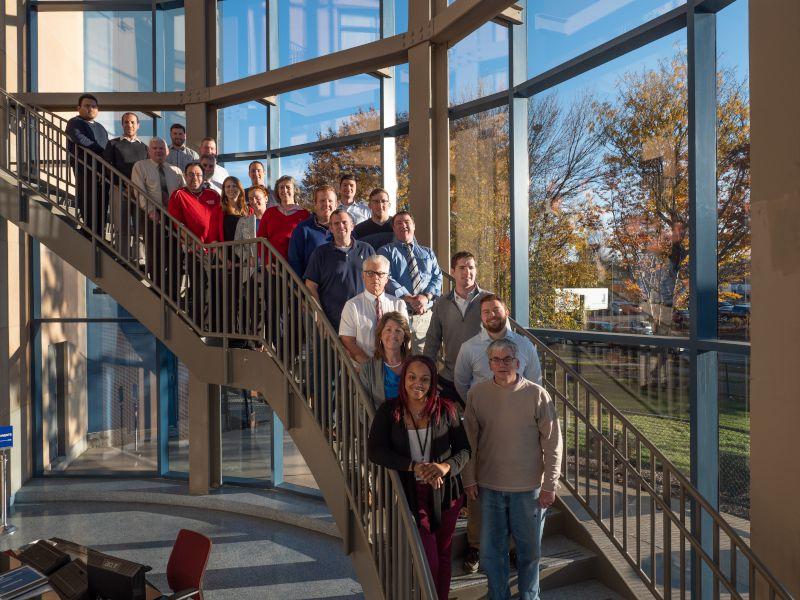 Construction
Construction oversees BWSC's Capital Improvement Program, which updates the city's water, sewerage and storm drainage systems.  Construction manages the annual maintenance contracts for the repair of minor defects found.  Lastly, Construction inspects projects by private developers to ensure consistent standards are utilized citywide.
Construction ensures quality control of both private contractors and publicly bid contracts for the delivery of the highest quality services to the residents of Boston.
Design
Design consists of four departments:  Design, CAD, GIS, and Engineering Customer Services. 
Design Engineering: The Design group is responsible for producing specification books and plans that are bid for Construction.  This includes survey and design of water, sewer, and drainage improvements that are included in the BWSC Capital Improvement Plan.
Computer Aided Design (CAD): The CAD department works in conjunction with Design and Construction to produce design plans and as-built drawings for the Capital Improvement Program.  Survey data and record plan information is used to create CAD base plans for design drawings. 
Geographic Information Systems (GIS): The GIS group is tasked with the maintenance of new and existing mapping, as-built plans, utility records, and historical records.  The GIS group receives records from the Engineering Division for both capital improvement work and private site plans, as well as corrective and updated maintenance information from the Operations Division. 
Engineering Customer Service (ECS): Some of the core functions of the ECS department are providing in person customer service, the issuing of General Service Applications, Site Plan and Utility plan reviews and Construction Site Inspection.
Planning
Planning performs system wide and area specific sewer, stormwater and drinking water investigations and project planning; establishes new planning projects for inclusion in BWSC's three-year Capital Improvement Program; performs combined sewer overflow (CSO) and stormwater quality investigations; monitors, coordinates and reports on the status of BWSC's compliance with state and federal sewer, stormwater and drinking water requirements; negotiates and manages consultant contracts for projects; evaluates the impact of private developments and MWRA projects on BWSC's systems. 
Specific activities the Planning Department performs:
Monitors compliance and prepares reports for the Environmental Protection Agency (EPA) regarding BWSC's NPDES CSO and NPDES Stormwater Permit
Monitors compliance and prepares reports for MWRA regarding BWSC's municipal discharge permit
Develops enhancements to, and maintains BWSC's sewer and stormwater models
Monitors implementation of BWSC's Wastewater and Drinking Water Facility plans
Manages BWSC's Citywide Illicit Connection Investigation Program, including plug testing of building sewer laterals to confirm whether they leak into storm drains
Monitors compliance and prepares Consent Decree reports for the EPA regarding BWSC's Illicit Connection Investigation Program
Pursues legal enforcement to ensure that owners correct illicit connections on their properties
Performs Sewer System Evaluation Surveys and Infiltration and Inflow Programs
Performs Climate Change Studies
Monitors implementation of Stormwater Best Management Practices (BMPs) in accordance with BWSC's BMP Recommendations Report
Performs drinking water Lead and Copper sampling and reports on results to DEP in accordance with drinking water regulations
Reviews environmental impact reports, prepares and submits comments to the Mass Environmental Policy Act Office and the Boston Planning and Development Agency regarding impacts of new development on BWSC facilities.